Trying to change your body weight by altering your food intake alone, is like trying to clean your house, without using a mop. No matter how hard you try, if you don't use the right combination of tools, you won't be happy with the results!"
 — TheHealthyWeighOut
8-Week Program  Individual Services
Recognizing the Necessity of Movement for Health
At TheHealthyWeighOut, we know how difficult it is to start a Physical activity process, especially when you are significantly overweight. Physical limitations, weight-related fatigue and past experiences with the painful negative judgment of others are frequently cited by our overweight, obese and morbidly obese clients as obstacles to engaging in a physical exercise process.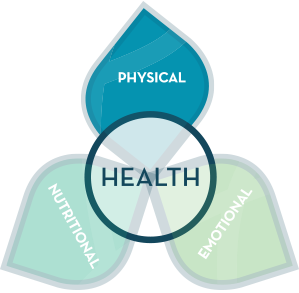 Yet, as seasoned eating disorder and weight management specialists, we know that the Physical activity component is a necessary, essential part of a successful weight loss process!
At TheHealthyWeighOut, we see firsthand on a daily basis, what the research readily states, that our overweight, obese and morbidly obese clients who engage in consistent, moderate exercise are able to lose the weight they desire and they have a significantly greater chance of keeping the weight off on a long-term basis, if they exercise.
Similarly, as clinical psychologists and psychotherapists with over 20 years of experience working with individuals struggling to overcome a full array of emotional issues (such as depression, anxiety and low self-esteem), we know that engaging in regular, moderate exercise not only aids in effective weight loss, but it has the added benefit of increasing our clients' self-confidence and self-esteem and helps to create a more positive body image, in both men and women!
"Intuitive Exercise" TheHealthyWeighOut's Creative, Enjoyable and Balanced Approach to Physical Activity!
At TheHealthyWeighOut, we wholeheartedly believe that when the Physical component of your 3-pronged comprehensive approach to successful weight loss is approached in a manner which is enjoyable, supportive and honoring of your physical health, individuals are able to engage in consistent physical activity which supports their weight loss goals, and helps them to sustain their weight loss success for life!
As a result, TheHealthyWeighOut embraces an innovative "Intuitive Exercise" approach to Physical activity. What is "Intuitive Exercise?"
Similar to "Intuitive Eating," which encourages people to eat foods that are both nutritious and delicious, intuitive exercise is based on the principles of engaging in movement that is both good for you and enjoyable!
Rather than rigidly focusing on the number of calories burned, heartbeats per minute, or average speed, intuitive exercisers seek out physical activities that help them to feel strong, confident, and proud of their bodies. Furthermore, intuitive exercisers allow their bodies to rest, especially on days when they don't feel physically well.
Examples of Intuitive Exercise may include:
Walking around a park with your kids as they ride their bikes
Dancing to music that you enjoy
Hiking in the mountains during the spring
Swimming
Even more "traditional" aerobic gym activity can be "intuitive" if it is done in response to your body's own personal needs and signals. Examples of this may include:
Riding a stationary bike to release stress
Walking fast on a treadmill to train for a personal goal of jogging in a 5k event
Engaging in strength training because it makes you feel strong and builds your confidence
As you may have experienced with past fitness routines, rigid and unrealistic exercise plans will likely cause you to burn out long before you accomplish your strength and weight loss goals. For this reason, research has consistently shown that when people establish an Intuitive Exercise routine — which, by definition, is moderate, flexible, and enjoyable — they are far more likely to maintain a long-term commitment to exercise and, therefore, achieve healthy sustainable weight loss!
 "If you are truly ready to make a change, this is the program to use. The staff is knowledgeable, understanding and always willing to help." age 69
TheHealthyWeighOut's Respectful, Safe and Encouraging Private "Intuitive Exercise" Studio!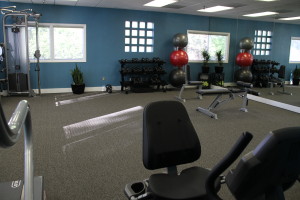 With an awareness of just how difficult it is for our overweight, obese and morbidly obese clients to take the courageous step toward beginning their exercise program, TheHealthyWeighOut team felt it absolutely imperative to set the stage for our clients to have a positive, healing and encouraging exercise experience.
As a result, TheHealthyWeighOut has taken great joy in creating our unique, beautiful and respectful "Intuitive Exercise" studio where clients feel safe to get re-acquainted with their body — and to engage in exercise that is creative, healthy and fun!
A zen-like, uplifting and semi-private exercise facility that is lovingly free of judgment and full of encouraging support, you'll work one-on-one with our Health Fitness Specialist, Marta Malloy, in a manner which is compassionate and non-excessive (yet effective!) and which helps you to successfully meet your healthy weight loss goals.
Our Compassionate Health Fitness Specialist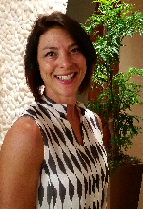 TheHealthyWeighOut's incredible Intuitive Exercise specialist, Marta Malloy, loves to (gently!) re-introduce our clients to physical activity which embraces an "Intuitive Exercise" philosophy and which is creative, effective and fun!
Certified Personal and Weight Trainer, Marta has a passion for helping others attain their physical fitness and weight loss goals by utilizing a holistic, compassionate approach. Focused on proper technique and responsible training, Marta is here to help you take one gentle step at a time, and will walk alongside you as you journey towards your goal of successful, long-term and HEALTHY physical change!
Two Ways to Support Your Physical Health
Our "Jump Start" 8-Week Emotional Eating Weight Loss Program!
An integral part of our three-pronged approach, the Physical activity component of achieving sustainable weight loss through healthy exercise is addressed in the "Strength & Movement" component of our 8-week Emotional Eating Weight Loss Program.
Throughout this wonderful program, participants engage in a hybrid of individual and group fitness experiences which help them fall in love with movement – and their bodies – again!
For more information regarding this innovative programming, please read more about our 8-Week Emotional Eating Weight Loss Program.
Individual Physical Activity Services
For individuals who are not able to participate in our full 8-Week Emotional Eating Weight Loss Program, one-on-one, small group and/or group "Intuitive Exercise" training sessions are available with our lovingly non-judgmental, fantastic trainer, Marta.  These services are available on an individual basis, with intuitive exercise services pricing that helps make fitness feasible!
How Do I Get Started?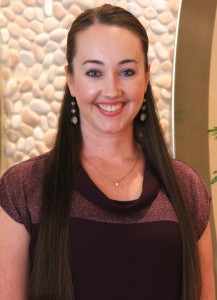 If you are ready to take control of your behaviors, your weight, and to start changing your life (for the rest of your life!), we are here to help!
For information on all of our exciting services, or to get started in our 8-Week Emotional Eating Weight Loss Program, please contact our Client Care Coordinator, Jessica Fields, at 480-941-6999.
Jessica will be happy to explore the many options that are available to you and will help you to schedule your services!