Ongoing Support for a Life-Time of Health
We know that the decision to become, and remain, healthy is a lifelong commitment. Becoming healthy from the inside out takes time and a community of supportive friends, healthcare providers, activities, and services that will help you solidify your life-long goal of health and well-being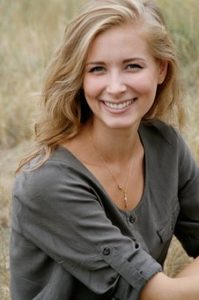 That's why we offer our participants an abundance of ongoing support services following the successful completion of their 6-Week Emotional & Binge Eating Program.
TheHealthyWeighOut alumni are encouraged to take advantage of the many services offered in the areas of Emotional, Nutritional, and Physical growth process to continue their Emotional, Nutritional, and Physical fitness development.
Here are a few of the supportive services we highly recommend following completion of our 6-Week Emotional & Binge Eating Program:
1. Emotional Eating & Interpersonal Process Therapy Group for TheHealthyWeighOut Alumni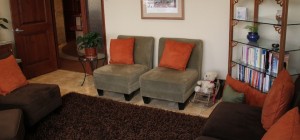 Because so many of our participants find the group support aspect of their treatment process to be SO powerful, TheHealthyWeighOut offers a post-program weekly therapeutic support group. This group is open only to alumni of the 6-week program, therefore, you will be surrounded by like-minded and like-bodied individuals who are dedicated to continuing their transformational process together!
Facilitated by program co-creator, Dr. Julie T. Anné, this powerful group brings participants to a deeper level of connection within their self – and with others – as participants move to incorporate learned skills and behaviors into daily relational life. An abundance of support and continued growth is poignantly found in these working aftercare groups.
Alumni of the 6-week Emotional & Binge Eating Program are welcome to join this group (at an additional cost) at any time upon completion of the program.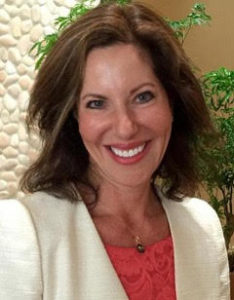 Day: Every Tuesday, 5:30 – 7:00pm
Facilitator: Dr. Julie T. Anné
Cost: $60
2. 14-Week DBT Skills Group
Research has shown that DBT skills are a highly effective tool in the elimination of emotional and binge eating. After completing the 6-week program, in which participants are introduced to some DBT skills, many people find it helpful to complete the full DBT skills group facilitated by our in-house DBT expert, Jennifer Denkers, LPC. This group gives participants the opportunity to learn and practice these skills on a deeper level, strengthening their ability to more effectively regulate their emotions and weather emotional "storms" without the misuse of food.
Day: Every Wednesday, 11:00am – 12:30pm
Facilitator: Jennifer Denkers, L.P.C.
Cost: $60
3. "Intuitive Exercise" Training Services
Everyone falls in love with Marta, Terri, and our PRIVATE Intuitive Exercise Studio, which was respectfully created to support individuals of all sizes to feel safe and comfortable when re-engaging in exercise! We offer an abundance of options to meet the financial, time, and social needs of all our participants.
Participants are like-minded, like-bodied individuals who are looking for a safe, non-judgmental environment to re-engage in healthy movement. Exercise is fun, fosters positive group support, and is led by our experienced, compassionate fitness specialists.
Pricing for Intuitive Exercise Services:
1. $85/hr for 60-minute one-on-one training, pay as you go
2. $75/hr for 60-minute one-on-one training, when you buy 10 sessions in advance (pre-paid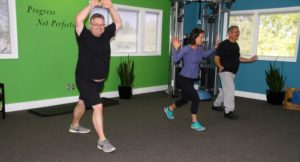 sessions do not expire)
3. $55/hr when you train with 1-2 other people (we are happy to match you with other clients who are at similar fitness levels)
4. Sign up for monthly small group classes (up to 6 people per class) and save! Participants can attend up to (4) 60-minute classes per week, for a potential total of 16 classes a month!
$235/month for alum, $275/alum for non-alum
Weekly class schedule:
Mondays: 5:30-6:30pm
Tuesdays: 6:00-7:00pm
Thursdays: 7:30-8:30am
Saturdays: 9:30-10:30am
4. Nutrition Therapy
HEALTHY, consistent weight loss with the goal of eventually mastering "intuitive eating" principles takes an extended period of time, especially if you have a significant amount of weight to lose and/or if you have developed metabolic issues due to years of yo-yo dieting. Therefore, it is highly recommended that participants continue their individual nutrition services with our registered dietitian, Kristine Sinner, MS, RDN, until they have mastered intuitive eating skills.
Every client's needs are different, therefore the frequency of sessions will be determined by both you and Kristine after completing the program.
5. Repeat the 6-Week Program!
Many of our participants opt to repeat the 6-Week Emotional & Binge Eating Program because they really enjoy (and greatly benefit from!) the comprehensive structure of the program and the group camaraderie with other participants! This program is rich with content, and many participants have found that hearing the information and practicing the skills a second time around is very helpful in developing mastery over the content.
To support participants' continued healing, we offer a discount for participants who repeat the 6-week program!
6. Individualized Emotional, Nutritional, and/or Physical Activity Services
Participants who desire to continue working in any of the essential areas of Emotional, Nutritional, and/or Physical fitness growth are welcome to schedule subsequent follow-up individual therapeutic, nutrition, and/or strength and movement support services.
Imperfections are not inadequacies; they are reminders that we're all in this together." — Brené Brown
SaveSave
SaveSave