Ashley Southard, Ph.D., LMFT
Warning
: Creating default object from empty value in
/var/www/wp-content/plugins/pl-plugin-shortcodes/shortcodes.php
on line
201
Co-Founder and Program Director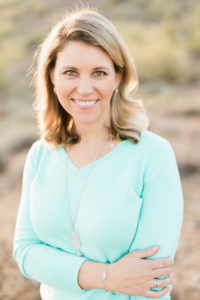 Ashley L. Southard, Ph.D., LMFT, is a Licensed Marriage and Family Therapist and Certified Clinical Trauma Professional specializing in the treatment of emotional and binge eating, trauma, abuse/neglect, relationship problems, depression, anxiety, and related issues. She is the Co-Founder and Program Director of TheHealthyWeighOut, and co-hosts "The Deeper Work" VideoCasts with Dr. Julie in their web-based membership community, Circle of HOPE. She wrote the extensive curriculum for the 2-Day TheHealthyWeighOut Emotional & Binge Eating Workshops, and has been co-facilitating the Workshops with Jennifer Denkers, LPC since the program' s inception in 2014. She is also the Site Director of our sister company, A New Beginning. Dr. Southard is committed to maintaining our program's reputation for providing excellent, compassionate, and innovative support and education to people around the world affected by emotional and binge eating.
Over the past 17 years, Dr. Southard has developed a passion for working with people deeply affected by traumatic experiences, family-of-origin dysfunction, and abusive/neglectful relationships. Whether their pain manifests as a persistent eating disorder, debilitating depression, or intrusive anxiety, she has an affinity for helping people work through their stories ~ providing a safe place to share what is so often buried or hidden, tools to organize the content, and strategies for letting go and living freely. Dr. Southard has received extensive training in various models of healing, such as EMDR and Emotionally-Focused Couple Therapy (EFT), which she uses to help clients develop the tools needed to live a life filled with joy, confidence, and hope.
"What I found with Dr. Ashley was a trust, a warmth, and genuine concern that allowed me to explore "why" with her; why I ate until I physically hurt."  ~former client treated for binge eating disorder
While Dr. Southard's primary passion is working one-on-one with clients, she also enjoys giving back to the community as an educator and researcher. Dr. Southard is frequently invited to speak at conferences and community awareness events, and serves as a guest lecturer for many local graduate school programs wanting to educate their students about mental health issues. She has also co-authored a book chapter on the use of feminist family therapy to treat eating disorders, and in 2008 she completed an extensive research study that investigated the similarities and differences in African American, Latina, and Caucasian women's experiences with bulimia. Dr. Southard has also conducted research on the positive qualities of LGBT parents and their children, prevalence of eating disorders across socioeconomic levels, and mental health parity laws. Dr. Southard accepted the invitation to serve as a founding board member of the Binge Eating Disorder Association (BEDA) and the Eating Disorder Network (EDN) of Central Maryland. She currently serves on the Board of the Arizona Community for Emotionally Focused Therapy (AZEFT).
"Because of Dr. Ashley and A New Beginning, life has changed dramatically."  ~former client
Dr. Southard earned her master's degree in Couple and Family Therapy and her doctoral degree in Family Science, both from the University of Maryland in College Park. Dr. Southard has been board licensed since 2004.
Follow Dr. Ashley L. Southard
Dr. Ashley Southard's inaugural episode of her YouTube series,
"Emotional & Binge Eating WeighOut Wednesday."