Physical Fitness Services
Trying to change your body weight by altering your food intake alone, is like trying to clean your house without using a mop. No matter how hard you try, if you don't use the proper combination of behaviors, you won't be happy with the results!"
— TheHealthyWeighOut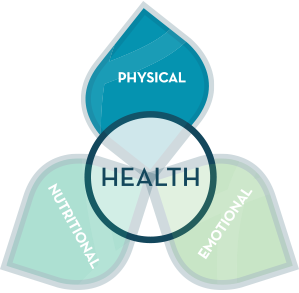 Intuitive Exercise: TheHealthyWeighOut's unique Physical Fitness approach to Training
Intuitive Exercise is the Physical fitness component of TheHealthyWeighOut's 3-pronged approach to developing a healthy, more satisfying relationship with food, your body, and yourself.
A very special part of our 3-pronged approach, we are excited to offer our clients a variety of settings to participate in movement activities. Whether exercising in our beautiful, PRIVATE Intuitive Exercise Studio, or moving outdoors to enjoy physical activity in a natural "non-gym" environment (such as walking around the park across the street or gently hiking in the nearby mountains), our Intuitive Exercise fitness specialists love mixing up exercise so that it is creative, enjoyable, effective, and fun!
Whether choosing to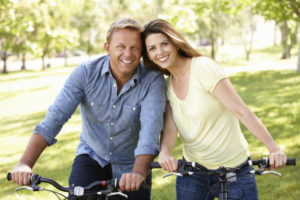 exercise one-on-one in our studio with one of our trainers or engaging in TheHealthyWeighOut small group exercise sessions (1-6 people), we've enjoyed developing services that support your healthy movement and weight loss goals, that allow you to connect with others (if you choose), and that help you to maintain your amazing fitness progress, for life!
Two Ways to Support Your Physical Health
1. Our 6-Week Emotional & Binge Eating Program!
An integral part of our three-pronged approach, the Physical activity component of achieving sustainable weight loss and a more positive relationship with your body through enjoyable activity, is addressed in the "Strength & Movement" component of our 6-Week Emotional & Binge Eating Program.
Within this unique program, participants have the option to engage in (1) the "Gentle Start" level of physical programming, which involves 3 fun group movement activities with fellow participants during each of the three weekend retreats, or (2) the "Jump Start" level of programming, which provides participants with two, 50 minute one-on-one exercise sessions per week for 6 weeks with our amazing trainers in our PRIVATE intuitive exercise studio.
Whichever level of programming you choose, we look forward to re-introducing you to movement that is creative, effective, and fun through our comprehensive 6-Week Emotional & Binge Eating Program!
2. A la Carte Individual Physical Services
For individuals who are not able to participate in our full 6-Week Emotional & Binge Eating Program, we are pleased to offer several physical fitness options that support your health-directed goals. All services take place in our beautiful, PRIVATE exercise studio (just you and the trainer!) and fully embrace our intuitive exercise approach to movement.
The following options are available through our a la carte services:
a. Individual Personal Training with a Focus on:
Intuitive exercise – strength and movement coaching
One-on-one, POSITIVE exercise support
Healthy weight loss & weight maintenance
Help overcoming past negative and/or shameful experiences with exercise
Strength training to increase metabolic functioning
Development of a positive body-image
Creative, fun activities to re-define what it means to exercise!
Cost:
$85/hr for 60 minute one-on-one training, pay for each session as you go
$75/hr for 60 minute one-on-one training, when you buy 10 sessions in advance (pre-paid sessions do not expire)
$55/hr when you train with 1-2 other people (we are happy to match you with other clients who are at similar fitness levels)
b. Small Group Training, includes:
Small group classes (up to 6 people per class)
Can attend up to (4) 60-minute classes per week!
Attend up to 16 classes a month
Like-minded, like-bodied peers
"Body-Safe," non-judgmental environment
Fosters positive group support
Led by our experienced, compassionate fitness specialists.
Weekly Small Group Class Schedule:
Mondays: 5:30-6:30pm
Tuesdays: 6:00-7:00pm
Wednesdays: 8:00-9:00am
Thursdays: 8:00am-9:00am
Cost:
TheHealthyWeighOut Program Alumni: $235 / month ($14.70 per session!)
Non-Alumni: $275 / month ($17.20 per session!)
SaveSave
SaveSave