Our Emotional & Binge Eating Program Works!
At TheHealthyWeighOut, we are proud of the amazing outcomes our participants are able to achieve as a result of their active participation in our Emotional and Binge Eating Program. To ensure that our program is effective at truly helping people overcome emotional and binge eating and to achieve their wellness goals, TheHealthyWeighOut measures our participants' progress in areas of emotional, nutritional, and movement health
To date, we are very pleased to report that the majority of  participants who complete all three workshops and engage in weekly individual services with our registered dietitian and personal trainer show considerable progress in many areas of their emotional, nutritional, and physical health:
Binge Eating Behavior: Prior to beginning the program, most participants score in the 'severe' bingeing category. Just six weeks later, the majority of binge eating scores are drastically reduced to 'none.'
Body-Image: Pre-program scores about body image reveal the majority of participants have 'significant concern with [their] shape.' Six weeks later, scores reveal 'mild' to 'no concern' regarding body shape.
Intuitive Eating: Participants' pre-program scores showed limited ability to eat a wide variety of foods, to eat for physical rather than emotional reasons, or to rely on internal hunger/satiety cues. However, after completing all three workshops, intuitive eating scores dramatically increased, with participants reporting a greater ability to eat all foods without bingeing and in response to physical, not emotional, hunger.
Depression and Anxiety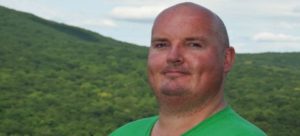 : Both depression and anxiety scores are reduced, such that reported symptoms upon completion of the program are considered 'normal fluctuations in mood.'
Improved Sleep, Energy, & Well-Being: Throughout the program, participants report improved ability to fall asleep and sleep well through the night, increased energy levels, and a greater sense of overall happiness and hopefulness.
Weight: For the majority of our participants, gradual weight loss begins as a natural result of regulating their nutritional health and engaging in joyful intuitive movement. 
But the most beautiful result of all, is the reclaiming of self-worth and freedom. During our 2018 Alumni Reunion, participants felt compelled to share what they have "gained" since completing TheHealthyWeighOut. We couldn't have said it better ourselves:
If you're ready to achieve lasting results that will offer YOU the opportunity to finally End Binge Eating, please contact us at (480) 941-6999 or contact@thehealthyweighout.com.
SaveSave
SaveSave
SaveSave
SaveSave
SaveSave
SaveSave