Personalized Consultation to Support Your Emotional Overeating & Binge Eating Recovery
Uncover YOUR Personalized Roadmap for FULL Eating Disorder Recovery
Excited about starting your personal "The Deeper Work," but feeling a bit overwhelmed about where to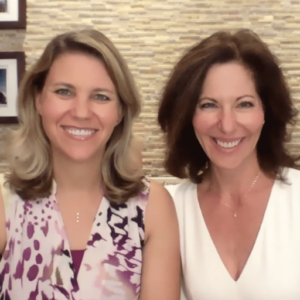 begin?
No worries!  It's REALLY common to feel overwhelmed and more than a little bit lost regarding how all of "The Deeper Work" puzzle pieces fit with your own, personal recovery work.
That's why we've created a unique service to provide you with one-on-one, personalized feedback in a private 90-minute "Recovery Consultation" with one of our "The Deeper Work" Doctors, Dr. Julie or Dr. Ashley :).
Recovery Consultations are a POWER-PACKED, emotionally SAFE meeting, in which we explore together:
Your individualized history relative to food and dieting.

Your "Emotional Back Story"

Identify areas of  past "Diet Trauma"

How you may have learned to use food as a means to cope with your emotions

How chronic dieting may have contributed to weight issues.

Identify negative or "blocking beliefs" that may be hindering your ability to move forward effectively into FULL  and positive recovery

How you address your emotions and your emotional life

How negative Self-narratives were created and ~ most importantly ~ how to heal and repair them so you can authentically embrace your body and Self positively, with love and compassion

What treatment modalities may be most helpful for you to support you in your goals (e.g., individual therapy, nutrition therapy, psychiatric medication, medical testing, etc)
The result? By the end of the consultation, you will have a thorough PERSONALIZED "Eating Disorder Recovery Roadmap" that will be instrumental in supporting YOU in achieving your Full Recovery process!
We will also provide you with a list of specialized binge eating providers and resources in your geographic area who may be available to provide eating disorder recovery services to you in your home town.
We are also available to consult with any providers you may be currently working with to share our "The Deeper Work" consultation points, at a minimal additional prorated fee.
Emotional & Binge Eating Recovery Consultations: In-person & Virtual 
In-person consultations take place in Scottsdale, AZ at our treatment center, A New Beginning. People fly in from all over the world for these consultations; you do not need to be a resident of Arizona to meet with us in-person.
Virtual Consultations are conducted over the computer through our HIPAA-compliant telehealth platform. Due to state-specific licensure regulations, virtual consultations are available to people living in the following states:
Alabama, Arizona, Arkansas, Colorado, Delaware, District of Columbia (Washington D.C.), Georgia, Idaho, Illinois, Indiana, Kansas, Kentucky, Maine, Maryland, Minnesota, Missouri, Nebraska, Nevada, New Hampshire, New Jersey, North Carolina, Ohio, Oklahoma, Pennsylvania, Tennessee, Texas, Utah, Virginia, Washington, West Virginia, Wisconsin
At this time, we are unfortunately unable to offer virtual consultations to anyone outside of the United States unless they travel to beautiful Scottsdale, Arizona.
Cost: This PERSONALIZED, comprehensive 90-minute consultation with Dr. Julie or Dr. Ashley is available for a one-time fee of $450.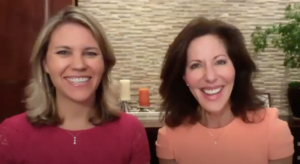 We are REALLY looking forward to personally meeting you!
Are you ready for your PERSONALIZED full recovery consultation? Either give us a call at (480) 941-4247, or simply request a Recovery Consultation by completing the form below. Upon submission, a member of our team will reach out to you via email to schedule.