Choosing the Right Service
We are proud to offer an array of in-person and virtual psychological and nutritional services designed to support you in creating Full Recovery from Emotional and Binge Eating. But with so many choices, you may be wondering which service or services will be the best fit for you.
Below is a brief description of each service, summarizing what you get from each one and who can participate.
Our Global Virtual Community, Circle of HOPE, is an affordable FULL Recovery resource available to anyone anywhere in the world. For just $29.99/month, you get 24/7 access to life-changing education that will teach you about the hidden psychological and nutritional "roots" of your eating behavior and teach you our signature approach to Full Recovery – "The Deeper Work." You also get direct contact with internationally-acclaimed emotional and binge eating experts, Dr. Julie & Dr. Ashley. Plus, connect with members who are also working to create full recovery from emotional and binge eating (but how much you engage with others is entirely up to you!).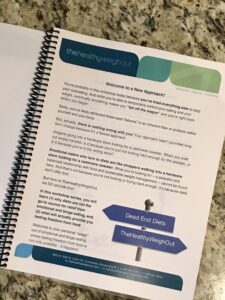 Our Workshops provide a structured curriculum that introduce you to the foundational concepts of our signature approach, "The Deeper Work." Learn the core principles of Intuitive Feeling© , Intuitive Eating, and Intuitive Movement – all important ingredients necessary to create lasting change from the inside out. Workshops are conducted in-person in Scottsdale, AZ; we invite people from anywhere in the world to enjoy our beautiful city for these 2-day events.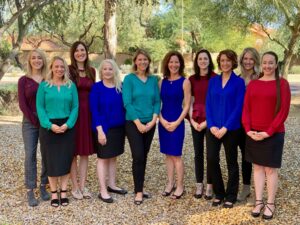 Our Individualized Therapeutic Services offer each of our beloved clients the opportunity to do their personal "deeper work" alongside our team of expert psychologists, therapists, and dietitians. Delivered in-person and virtually from our treatment center in Scottsdale, AZ, USA, our psychotherapy and nutrition therapy are available to anyone residing in Arizona.

"The whole is greater than the sum of its parts."
Over the years, many people have opted to participate in all of our services: virtual community, workshops, and individualized psychotherapy/nutrition therapy. 24/7 access to education and support (Circle of HOPE), coupled with a structured roadmap to Full Recovery (Workshops), coupled with individualized therapy through their own "deeper work," a hybrid of services is sure to give you the full spectrum of therapeutic support and education necessary for a lifetime of lasting recovery…from the inside out!
Still unsure where to begin? No problem! Contact us and one of our providers will be happy to speak with you about where to begin to best meet YOUR needs. (480) 941-4247  |  contact@thehealthyweighout.com