Registered Dietitian & Certified Diabetes Care and Education Specialist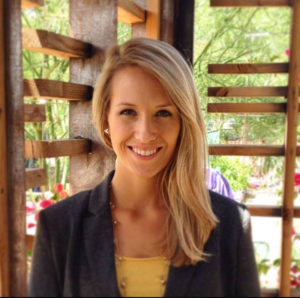 Amy Reynolds, RD, CDCES is a Registered Dietitian and Certified Diabetes Care and Education Specialist at TheHealthyWeighOut who specializes in the treatment of binge eating, emotional eating, compulsive overeating, other eating disorders, and diabetes. Most recently, she worked as the sole dietitian for adolescents at one of Arizona's renowned residential eating disorder treatment facilities. Amy has a diverse nutrition background with experience not only in eating disorders, disordered eating and diabetes, but also in oncology, kidney disease, bariatric surgery, and general wellness in both inpatient and outpatient settings.
Amy believes in developing a treatment plan that addresses the person as a whole, not just as an eating disorder or a set of diagnoses. She is known for making her clients and their families feel heard and understood. Amy has a passion for teaching and enjoys her clients' "ah-ha!" moments as they work to undo the damage of diet culture and find balance and harmony between eating for nourishment and eating for enjoyment.
Amy is a non-diet dietitian who rejects the dichotomy between "good" food and "bad" food, believing that all types of food serve a purpose. She is an advocate of Health at Every Size, body flexibility/body positivity, and intuitive eating. Amy guides her clients toward a healthy relationship with food and their bodies, truly believing that all food is good food and all bodies are good bodies.
Amy is a Registered Dietitian and Certified Diabetes Educator in the State of Arizona. She holds a Bachelor of Science in Dietetics from James Madison University.