Client Care Coordinator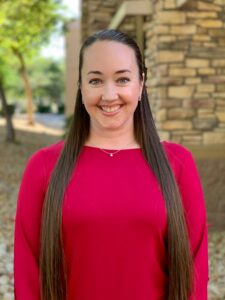 Jessica Fields is the Client Care Coordinator at TheHealthyWeighOut and our Scottsdale treatment center, A New Beginning. Jessica loves to help our clients feel both comfortable and welcome, and is available to support current and prospective clients in a multitude of ways.
With numerous years of experience in the area of medical patient care, Jessica uses her abundance of expertise to facilitate our clients' care with ease! From answering incoming informational calls, to meeting with prospective new clients, to coordinating and scheduling client multi-service therapy appointments, Jessica enjoys making the "A New Beginning" experience easy and worry-free!
Please contact Jessica with any questions about our services. She is happy to be of assistance!