Emotional Overeating & Binge Eating Disorder Experts
Heart, Passion and Experience ~ Meet our Co-Founders!
Dr. Julie & Dr. Ashley
Dr. Julie and Dr. Ashley are heart-driven Emotional & Binge Eating Disorder Experts on a mission to help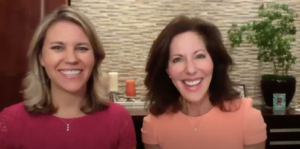 people all across the world free them Selves from decades of overeating, emotional eating, binge eating,  chronic dieting, yo-yo dieting, body hatred and rejection of their Body ~ and their Self.
With 44 years of combined experience, we KNOW your desire to overeat is not simply about food!  We'll help you to connect-the-dots and understand how your relationship with your emotions ~ and your relationship with your Self ~  has everything to do with your relationship with food.
And, we'll help you to appreciate and value your Body-Self along the way!
This is what we call doing "The Deeper Work."
Renowned Emotional & Binge Eating Specialists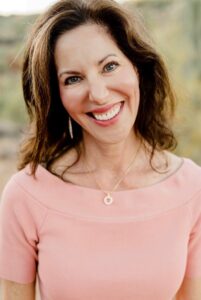 Dr. Julie T. Anné is a Licensed Clinical Psychologist and Eating Disorder Expert with 30  years of experience as an internationally recognized specialist. She is the owner of renowned Eating Disorder specialty treatment center, A New Beginning in beautiful Scottsdale, Arizona.
Recognized for her exemplary work in the field of Eating Disorders, Dr. Julie was invited to join the esteemed Faculty of Mayo Clinic School of Medicine in 2018, where she serves as a Consultant and Guest Lecturer in the area of eating disorders and body-image and enjoys teaches the Medical Students of Mayo Clinic School of Medicine – Scottsdale,
Dr. Julie is a frequent media guest expert whose enthusiastic passion and knowledge is featured on network, radio, cable & podcast platforms. Dr. Julie was honored to be one of three featured national eating disorder specialist on E! network's acclaimed docu-series, "What's Eating You?" in 2010 and she was recruited to work with the cast of abc's Extreme Make-Over: Weight Loss Edition in 2013.
Along with Dr. Ashley, Dr. Julie co-created our innovative educational & support community, The Circle of HOPE, in 2019. She is also the co-host of our popular YouTube channel "Eating Disorder Recovery For A New Beginning" and an upcoming  "Full Recovery Podcast" alongside Dr. Ashley.
You will never meet a more enthusiastic,  passion-driven professional than Dr. Julie! Dr. Julie is known for her infectious brand of HOPE, heart and healing which she brings to every person she embraces through her educational and inspirational work.  Insightful, innovative, creative and determined, Dr. Julie helps you to "connect the dots" between your seemingly "bizarre" eating behavior and the many understandablehidden emotional pieces that created your need to overeat.
With empathy and compassion that comes only from having walked a similar path, Dr. Julie helps you to understand the parts of your Self that needed food to emotionally survive and helps you to embrace ~ vs judge ~ the parts that still need to be loved, supported and healed, so that your compulsive drive to overeat is no longer present.
Dr. Julie is THRILLED to now be able to touch the lives of so many people across the world who have requested to learn from Dr. Julie.  Through our exciting Circle of HOPE online education & support community, Dr. Julie can now educate, support, cheerlead and celebrate alongside you, as you work on journeying into FULL recovery from disordered eating!
When Dr. Julie is not working to change the world, she is working to support her two incredible daughters, aged 21 and 16. <3  Dr. Julie LOVES adventure and is oftentimes found "Feeding Her Soul" on international trips, personal challenges and fulfilling her many passions which include writing, photography, activism and nature.
I'm SO glad you are here!  We are going to change your life – together ~ Dr. Julie <3
---
Dr. Ashley Southard is a licensed marriage and family therapist and eating disorder expert with 17 years of clinical experience helping people recover from disordered eating, traumatic experiences, and relationship challenges. Helping people affected by Emotional and Binge Eating has been in Dr. Ashley's heart for a long time. In fact, she used to work for the Eating Disorders Coalition, lobbying on Capitol Hill for eating disorder legislation that would mandate insurance companies to cover comprehensive treatment for all types of disordered eating. In 2008, she was invited to serve as a Founding Board Member of the Binge Eating Disorder Association (now a part of the National Eating Disorders Association), where she helped turn a grassroots movement into a thriving international organization. Dr. Ashley is now living out her professional dream as Site Director and Clinical Therapist at Scottsdale, Arizona's premier outpatient treatment center, A New Beginning, and co-founded Inside the Mind of an Emotional Eater and TheHealthyWeighOut with her amazing professional co-pilot and soul sister, Dr. Julie.
Dr. Ashley is both a scientist and an artist, skillfully weaving together cutting-edge knowledge with compassion and heart to craft life-changing reparative experiences for people who, in their most vulnerable moments, have questioned if they're good enough or worthy of love. She lives for those "goosebump moments" with people when the proverbial dots connect, old patterns dissolve, and tears of relief are shed. And she couldn't be more excited (and grateful) for the opportunity to educate the WORLD about this deeper psychological work that brings a person to FULL recovery, helping to infuse more lives with passion, connection, and HOPE!
And how does this therapist/recovery warrior rejuvenate her own soul? You'll likely find her playing a ruthless game of Uno with her daughter, chasing the beautiful desert sunsets with her camera, planning the next epic summer road trip with her family, or counting down the days until she gets to dance it out at a live music concert 🙂
You're not alone in this anymore. We're here WITH you! ~Dr. Ashley
---
Want to learn from Dr. Julie & Dr. Ashley from the comfort of your own home? Join our online community, Circle of HOPE. Open to everyone anywhere in the world!