Are you an Emotional or Binge Eater?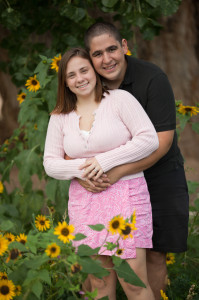 Emotional Eating, Compulsive Overeating, & Binge Eating Disorder Quiz
Emotional eating, compulsive overeating and/or binge eating behavior is painful, and is the single most influential factor associated with chronic issues with weight, including obesity.
Even when highly motivated, it can be very difficult to control your urges to overeat, especially if you are an "emotional eater" or struggle with "binge eating disorder."
What IS Emotional Eating and/or Binge Eating Behavior?
People who struggle with this very common form of problematic eating oftentimes describe their overeating as:
finding it hard to control the urge to overeat, even when they desperately want to
turning to food as a primary way to cope with difficult emotions
turning to food in response to stress, sadness, loneliness, boredom and/or anxiety
using food as a primary means to celebrate all aspects of life; from holidays, to promotions at work, to birthdays.
---
If you are an Emotional Overeater or Binge Eater, learning how your emotions may be influencing your overeating behavior is a necessary first step when working to achieve long-term weight loss and true behavioral change.
Not sure if you are an Emotional Eater and/or Binge Eater? No Problem! Fill out and submit the quiz below to find out:
---
Binge Eating Scale
BES Reference: Gormally, J., Black, S., Daston, S., Rardin, D. (1982). The assessment of binge eating severity among obese persons. Addictive Behavior, 7(1), 47-55.
SaveSave
SaveSave
SaveSave
SaveSave