Attempting to change your food-related behaviors without exploring the Emotional reasons why you continue to overeat, is like trying to stop an engine from overheating, without first looking under the hood."— TheHealthyWeighOut
6-Week Program Individual Services
Exploring the Emotional Aspects of Problematic Overeating
Have you ever wondered why "traditional" weight loss approaches, which focus solely on decreasing calories and increasing exercise, fail 95% of the time?
As eating disorder specialists with more than 20 years of experience helping our clients to develop a healthy relationship with food, body, and weight, we know that it takes more than shear "willpower" alone to successfully change your eating behaviors. And, while knowledge is good, we also know that there is a significant difference between knowing what you need to do in order to change your weight and relationship with food, and actually being able to do it!
At TheHealthyWeighOut, we believe that long-term behavioral change and sustainable weight loss is absolutely possible, but in order to do so, it is imperative that each of the interrelated Emotional, Nutritional and Physical components of your struggle with food and weight be addressed, in a comprehensive and effective manner.
Truly unique to TheHealthyWeighOut program is our incorporation of the essential Emotional component of successful behavioral change. For only when you identify "why" you continue to turn to food for such Emotional factors as comfort, stress, boredom, loneliness, sadness, avoidance, anxiety and/or fear, can you hope to achieve long-term, sustainable and healthy change!
When solving problems, dig at the roots instead of just hacking at the leaves." — Anthony J. D'Angelo
Two Ways to Support Your Emotional Health
Our 6-Week Emotional Eating Weight Loss Program!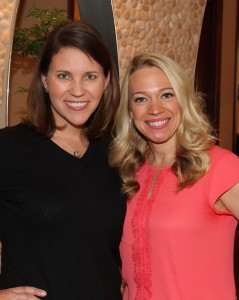 An integral part of our three-pronged approach, the essential Emotional component of achieving behavioral change and sustainable weight loss, is comprehensively addressed in our unique "Piece of Mind" Emotional group format within our 6-week Emotional Eating Weight Loss Program.

Here, participants engage in a powerful, awareness-increasing process while our skilled clinicians help them to explore the many emotional triggers which have led them to overeat. Emotional skill building, education and experiential exercises, along with an uplifting supportive group process, help our clients move from a place of impulsive emotion-driven overeating, to a place of healthy behavioral self-control!
For more information regarding this innovative programming, please read more on TheHealthyWeighOut's 6-Week Emotional Eating Weight Loss Program.
Individual Emotional Services
If your personal story calls for Emotional work, but you are not able to participate in our 6-Week Emotional Eating Weight Loss Program, or if you feel you would benefit from additional individual therapeutic services as a supplement to your 6-week program, we offer the following therapeutic services on an individual basis.
Delivered by our team of non-judgmental, compassionate clinicians within TheHealthyWeighOut's sister organization, A New Beginning, clients are able to work on the following areas of Emotional growth as part of their three-pronged approach to healthy and sustainable behavioral change!
Individual Therapy (Issues may include)
Emotional Eating
Binge Eating
Relationship Issues
Depression
Anxiety
Family-of-Origin Issues
Low Self-Esteem
Trust Issues
Obsessive Compulsive Disorder
Abuse
Trauma
Eating Disorders
Marital / Couples Therapy
For individuals whose intimate relationship is creating emotional unrest (and possibly contributing to emotional eating) marital/couples therapy is available as part of our comprehensive services.
We warmly welcome traditional and non-traditional relationships.
Family Therapy
It is oftentimes difficult to become emotionally healthy, when you are part of a family system that is not. Many of our clients find it helpful, therefore, to engage in our family therapy services to help create Emotional health both within themselves, as well as throughout their all-important family system.
Eye Movement Desensitization and Reprocessing (EMDR)
An incredible, well-researched therapeutic approach which supports the successful resolution of trauma, abuse and negative and/or unhealthy beliefs which can sabotage your progress, EMDR may be a helpful supplemental therapeutic service.
Dialectical Behavior Therapy (DBT)
DBT is a structured, well-researched approach that helps clients to control their unhealthy impulsive behaviors, to be more effective in interpersonal relationships, and/or to increase awareness of emotional triggers and their causes. DBT is a very helpful therapeutic service for those working on issues of emotional overeating and binge eating disorder.
Nothing can stop the man with the right mental attitude from achieving his goal; nothing on earth can help the man with the wrong mental attitude." ― Thomas Jefferson
How Do I Get Started on Changing my Emotional Overeating?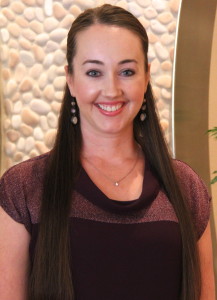 If you are ready to take control of your behaviors, your weight — and to start changing your life — we are here to help!
For information on all of our exciting services, or to get started in our TheHealthyWeighOut 6-Week Emotional Eating Weight Loss Program, please contact our warm (and informative!) Client Care Coordinator, Jessica Fields, at 480-941-6999.
Jessica will be happy to explore the many options which are available to you and will help you to schedule your services!