How to Find Relief in a Painful World
by
These days it seems like there's a catastrophic event every few days. From natural disasters to senseless massacres to global threats to pain in our personal lives, so many of us are incredibly aware of the darker side of life that seems to be omnipresent right now.
I've heard from countless clients and loved ones recently about how sad, angry, and helpless they're feeling in response to all that is currently going on in our world. If you can relate to this emotional experience, please know this is very normal. And while it is very important ~ and psychologically healthy ~ to feel and express these emotions, it is also just as important to proactively generate opposite emotions that will aid in helping you to feel balanced, hopeful, and energized.
The following provides 5 tips for helping you find relief in our somber world. Please know that none of these tips are meant to "sugar coat" the painful reality of what is happening in our world, or to minimize the intensity of your sadness and anger. These tips are designed to help you generate feelings of joy and hope in addition to your very natural feelings of sadness and anger, so that you can engage in your life in a constructive and balanced way.
Spend time in nature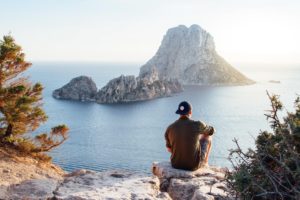 There is something so pure and grounding about the intricate simplicity of nature. From the hypnotic sound of rolling ocean waves to the whispering wind moving through evergreen tree tops, Mother Nature certainly has a way of showing us that beauty and peace continue to surround us. "Nature" means something different for everyone, so identify within yourself what type of natural beauty restores your faith in our world, and commit to surrounding yourself with this organic artistry. For bigger doses of nature, plan a getaway centered around spending time outdoors – perhaps a new beach to explore or a familiar cabin in the woods that you know will soothe your heavy heart. For smaller doses in the midst of an otherwise busy week, go for a peaceful walk in a beautiful park or trailhead, look at photos of National Parks, watch YouTube videos of animals in the wild, buy a beautiful bouquet of flowers for your home, or visit a botanical garden.
Strengthen your connection with a community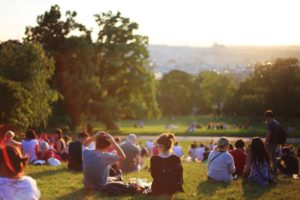 When our world is shaken up by tragedy and suffering, we often find ourselves feeling overwhelmed, afraid, and/or discouraged. And while we can't stop ourselves from feeling this heavy-heartedness, we can move through these difficult emotions alongside others who are like-hearted, like-minded, and like-spirited. Humans are not meant to experience life alone, and so in these darker times it is imperative that we (re)connect with our community and cultivate a strong sense of togetherness; a space in the world where you've get their backs and they've got yours. "Community" can be defined in a multitude of ways, from the dog park to church to a book club to your own neighborhood. Identify within yourself what type of community fills your heart with feelings of connection and support, and then get out there to cultivate and/or strengthen those relationships.
Play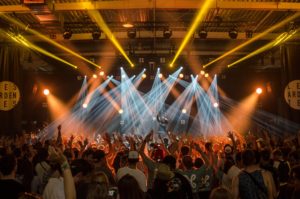 To balance out the seriousness and heaviness of the realities of our adult world, it is important that we take time to play – to experience the world in a light-hearted and innocent way. Just as we shield children from the harsh realities of our world by turning off the news and turning on the fun, we must do the same for our adult selves who also need a break from the harsh truths surrounding us. The characteristics of "play" are: fun, focused on process not outcome, imaginative, and few rules. Can you think of playful activities you enjoy that embody these qualities? For some it may be working in their garden, spending the afternoon restoring an old car, painting with their favorite colors on a big canvas, going to a concert or comedy club, or meeting for happy hour with a few friends. By dedicating regular time to play, you are restoring a very important balance between the needs of your serious adult self and your innocent child self.
Do good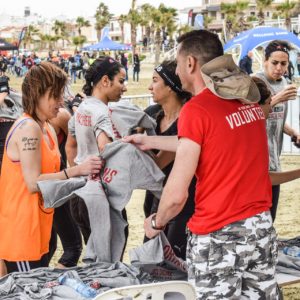 We've all heard Gandhi's wise words, "Be the change you wish to see in the world." As we are made aware of all the pain occurring around us, we must identify the change(s) we want to see and set out to do our part to bring about that change. If safety is your concern, write to your local representatives advocating for legislation that will keep all people safe. If respect for all humans is top on your change list, join an organization dedicated to advancing the civil rights of people who experience widespread discrimination. If raising a more tolerant and peaceful generation is in your heart, then give your time to working with children to teach them core values of love, respect, peace, and tolerance. Actively engaging in your world to bring about the change you long for is a powerful way to support yourself through these difficult times, with an added bonus of inherently improving the state of our communities far and wide.
Talk about it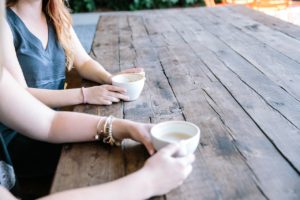 As humans, we naturally feel better after we talk about things that are on our minds and hearts. While venting cannot stop or change the cruelty that goes on in the world, it does help us release some of the emotional tension caused by these events. And when our bodies and minds are less tense, we tend to have more energy available to engage in our communities, play, and be the change we wish to see! So, find your like-minded friends and loved ones who can give you some space to share your heavy-heartedness (without going into problem-solving mode and telling you what you should do), and give yourself permission to simply dump all that you're thinking and feeling. You'll find that your spirit feels lighter, your head feels more clear, and your heart more open to seeing all of the good that our beautiful world contains.
May the coming weeks, months, and years usher in a renewed sense of community and camaraderie, with a restoration of tolerance and love for all people. Use these tips to nurture your emotional well-being, so that you can continue to bring goodness and kindness to your relationships and community; if we can all commit to this process, our world will be a much brighter, healthier place!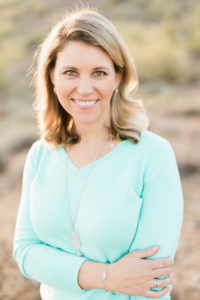 Dr. Ashley Southard is the Site Director and Clinical Therapist at A New Beginning in Scottsdale, AZ, where she specializes in the treatment of eating disorders, trauma/abuse, and relationship issues. She is also the Co-Founder and Program Director of TheHealthyWeighOut, a program specifically designed to help people struggling with Emotional and Binge Eating. You can follow her on Twitter at @drashleys, and Facebook at /anewbeginningaz and /thehealthyweighout.
SaveSave