Coming Home to Yalom: A Psychologist's Journey Back to Her Roots
by
I recently had the opportunity to attend my first-ever Evolution of Psychotherapy conference. What has aptly become known as the "Woodstock of Psychology," this comprehensive conference takes place only once every 4-5 years, and accommodates 8000 enthusiastic psycho-fans, across 3 expansive venues, within the Anaheim convention center. In short, it is the quintessential coming together of The Masters of our field.
Blame it on years of child-rearing, or a busy career, or the inconvenient fact that the Evolution of Psychotherapy conference is traditionally scheduled for the week before Christmas, but somehow in years past, my genuine desire to attend this "once in a lifetime" event has always been usurped by my genuine and competing other desires, events called "life."
Until this year.
At first glance, my oldest daughter now being away at college and my youngest daughter now being fully occupied with her own passions and activities, may have been what allowed me to attend. At second glance, the fantastic opportunity to market and network with such stellar faculty and peers, may have been what influenced my decision to go. But if truth be told (and I always tell the truth!), the real contributing factor that propelled my decision to attend this most-inspirational event, is that I NEEDED to attend this conference, this year.
26 years ago I entered my beloved field of psychology, a wide-eyed, passion-filled, newly-appointed psychologist filled with determination to help my clients heal from the horrors of abuse that ravaged their trust, violated their bodies, and led them to question whether or not they still cared to live. Or could ever be whole again. Or could ever truly recover from their disordered use of food as a means to numb, comfort or run away from emotions that were overwhelming.
Enamored with everything "psychology" since the time I was 9, I was a well-nourished consumer of anything written, spoken or debated about the life-changing process of psychotherapy. My heart was filled with intent and my head was filled with knowledge, but mostly my hands were full with the books I considered to be my professional bibles, Dr. Irvin Yalom's, "Existential Psychotherapy," "The Theory & Practice of Group Psychotherapy," and "Love's Executioner."
Years before while still in graduate school, I had stumbled upon two classics of existential brilliance, James F. T. Bugental's "The Search for Existential Identity" and then Dr. Yalom's now iconic, "Love's Executioner." These time-defying depictions of the beautiful moments that occur within an honest and connected therapeutic relationship defined, to me, what it meant to be an effective therapist.
To facilitate deep, sometimes painful, but always meaningful change. To be honestly and emotionally connected with another during the most vulnerable and emotionally raw processes of their life. To share within another's existential battles over dealing with self following abuse, life following betrayal, impending death following a diagnosis of terminal cancer. And to move alongside a client, within the shame and fear that is so often present during a protracted and life-threatening eating disorder recovery process, is nothing less than an honor.
And to me, what it means to be a psychologist.
Dr. Yalom's work guided me, gave me permission, and validated the emotional work I was moved to do. I used his approach, along with other influential mentors who taught me, inspired me and guided me theoretically, helping me to create a personal understanding and framework of what is necessary to bring a client beyond mere temporary reduction of symptoms, to even more importantly, help facilitate healing.
Central to this, was my willingness to cultivate and allow a healthy and reparative therapeutic relationship to form so as to heal past interpersonal trauma. To take an oftentimes lengthy amount of time to fully assess and understand the person sitting across from me; their past, their present and their future aspirations, and to work soulfully and intentionally to create an emotional space of safety and interpersonal trust, so that past abuse would feel safe to surface, and the individual would feel safe to confront it.
The next 26 years, however, brought the advent of managed care, short-term treatment models and an insistence on symptom management, evidence-based treatment only, that threatened to cloud my tried and true theoretical foundation and therapeutic approach that I knew facilitated change. True, lasting, meaningful change.
And so I journeyed to Anaheim, during the most hectic time of the year, leaving behind clients who needed, staff who deserved support and a family who wanted mom to be home, because this psychologist needed to be reconnected to my roots.
For 5 days, during what will most-certainly be one of the most inspiring professional experiences of my life, this awe-struck psycho-fan had the sheer privilege of reveling in the wisdom, the innovation and the heart of perhaps the greatest Masters of our short psychological history. Watching Dr. Otto Kernberg give his 3-hour lecture on the psychodynamic origins of Borderline Personality Disorder (and how to cure it), witnessing Drs. John & Julie Gottman present their wealth of research on what makes marriage work (and watching them kiss in-between presentations!), and absorbing a demonstration of Dr. Sue Johnson woking her EFT magic with a couple, was fantastic.
Dr. Philip Zimbardo delivered an age-defying review of his prolific body of work, Dr. Bessel van der Kolk showed us how "The Body Keeps the Score," and relative newcomer, Esther Perel, LMFT enthralled us all with her thought-provoking insistence that we work to redefine our views and appreciate the multifaceted angles of "The State of Affairs."
While one after another these Masters were, well Masters, no one brought me home to myself like Dr. Irvin Yalom.
Eloquent, genuine, vulnerable and disclosive, this great man, theorist and Master existential-interpersonal therapist reminded us all of why we have chosen to live our life within the professional therapeutic realm.
With heart and honesty, Dr. Yalom talked about his mistakes and his successes, his therapeutic heart and his boundaries, his life-long self-reflection and his own process, as he grapples with existential issues of loss, impending death, and a life well chosen and lived.
I didn't get a chance to thank Dr. Yalom. To tell him that he influenced me at the beginning of my career and that he reinvigorated me at the midpoint of my career. I didn't get a chance to tell him that I've trained many an effective therapist utilizing his approach or that I've run only Yalom-based interpersonal process therapy groups for the past 26 years. I didn't get a chance to tell him that I had his book, my original copy of "Love's Executioner," tucked safely away in my purse, in the hope that he would be able to sign it.
I was the second to last one standing at the Q & A microphone when the facilitator, Dr. Zeig, said, "Last question." We were then informed that Dr. Yalom was done delivering what he had heartbreakingly shared would be his last time speaking at the Evolution of Psychotherapy conference, and we were asked to file out of the keynote room.
While Dr. Yalom graciously committed to staying afterward to sign the personal books of fans who were already lined up clear across the entire perimeter of the convention center, I chose not to stay. Instead, I stepped reluctantly away from the glare of the Anaheim convention center lights, and into the night.
Walking away in darkness, I participated in a familiar form of self-reflection, perhaps learned years earlier in a Yalom-esq fashion. Why had I not waited? Why did I choose to leave instead of getting my book signed? Why had I not lingered to share with Dr. Yalom my lifelong dream of writing a similarly formatted book, before my career is over? It was completely uncharacteristic of me as I typically work to move heaven and earth to fulfill a dream or a need. But I didn't tonight.
And then it hit me. I was fulfilling a need. I was fulfilling my need to never have to say "good-bye."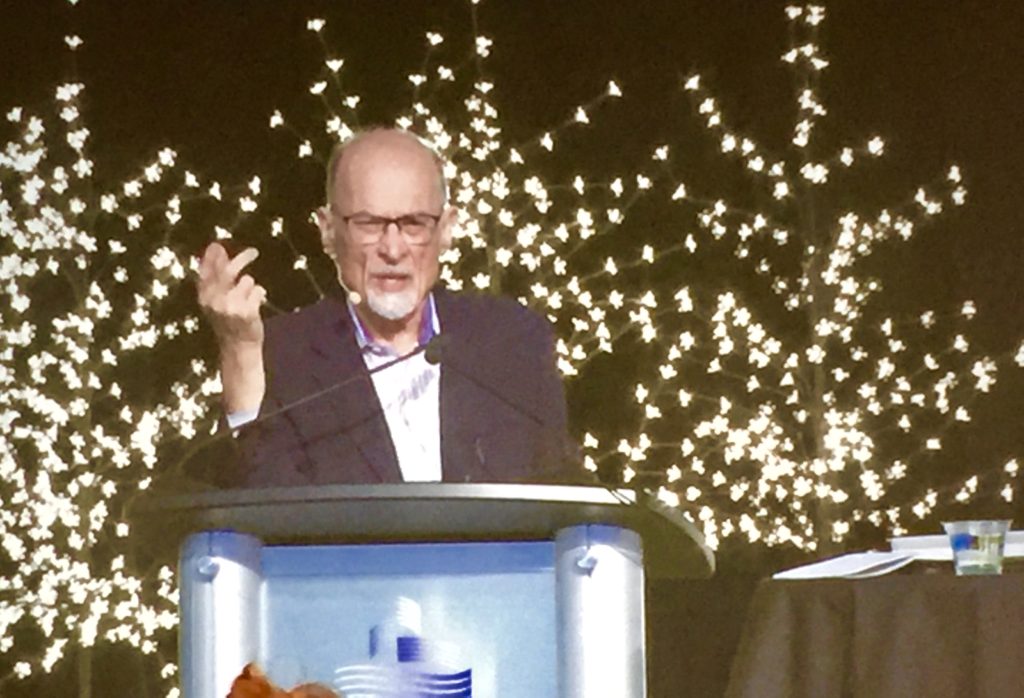 Thank you, Dr. Yalom, for your amazing body of work, for your prolific and moving recollections of the true moments of therapy, and for helping so many generations of therapists to be present and creative facilitators of change, for those who so deserve to be healed.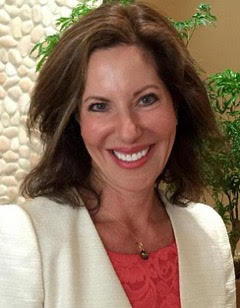 Dr. Julie T. Anné is a Licensed Psychologist and Founder of A New Beginning & TheHealthyWeighOut, specialty eating disorder treatment centers located in Scottsdale, Arizona. Known for her passion and soulful approach to the therapeutic healing process, Dr. Julie utilizes creative, powerful experiential methods to help bring her clients to an emotional space of deep and genuine healing as well as full eating disorder recovery. In addition to her work as a therapist, Dr. Julie can be found writing, creating YouTube videos and giving seminars regarding the mutually moving therapeutic process within the client-therapist relationship, as well as inspiring those wounded by life and abuse to believe in their ability to change them selves and their life, through the beautiful process called "therapy."