Mastering Therapeutic Trust, Safety, Hope & Healing
by
Our team recently had the honor of dining with Dr Jeffrey Zeig, the Founder and Director of the Milton H. Erickson Foundation and tireless architect of the Evolution of Psychotherapy Conference.  Over glasses of wine and fantastic fare, we introduced ourselves by sharing candidly who had been the most influential Master of Psychotherapy for our personal growth, and why.
One by one with graduate school enthusiasm, we mused; recalling, pondering, and risking to share which theorist had spoken to us most, and what therapeutic style, depth of intervention, and theoretical approach we believed brought about change.  Not mere short-term or superficial change, but true, lasting psychological healing.
Carl Rogers, James Masterson, James Bugental and Francine Shapiro were certainly mentioned.  Marsha Linehan, Scott Miller, Margaret Mahler and Sue Johnson were discussed. The timeless existential work of Rollo May and Irvin Yalom were enthusiastically processed.  And then, Dr. Zeig gifted us with a captivating recollection of the iconic Viktor Frankl, a sober, humbling reminder of the necessity to find meaning in all that exists within life;  great and small, tragic and blessed, good and evil, both within life and then into death.
Despite the night's lengthy discussion and effusive passion which surrounded our personal choice of "best" psychological influencer, it soon became apparent that there truly was no stand-alone Master of psychotherapy whose work eclipsed another. Nor, was there any one particular orientation, technique or therapeutic approach that assured therapeutic transformation for our clients, upon Mastery.
And so the night's pondering continued, until we ended upon a truth that was already ardently known deep within our hearts, and consistently found through research.
The most transformational "Master?"  Across psychological disciplines and across psychological Masters, the Masterful qualities of therapeutic Trust, therapeutic Safety and therapeutic Hope, practiced within a genuine and attuned interpersonal therapeutic relationship, is the most effective psychological "technique" and/or therapeutic orientation that exists.
Trust.  Safety.  Hope.  Experienced within an emotionally connected interpersonal space, where "Master" therapist meets vulnerable client.  Allowing for profound, transforming, deep, healing work to take place.
Now this sentiment is certainly not meant to, nor should it, detract from the contributions of so many brilliant, oftentimes maverick, Master theorists who have left their enduring mark on our field and helped to shape the ever-changing landscape of our most abstract and amorphous discipline.  For without the outstanding intellect and prolific writings of so many Masters of our field, psychology would not exist.  Nor would the wonderful, stimulating, educational divergencies amongst our Masters take place, allowing us to ponder, challenge and to grow within our craft.  For that, we are profoundly and continuously grateful.
But why is therapeutic Trust, Safety, and Hope such a powerful and necessary agent of change?
If you are asking "why?" you have likely never been wounded.  You have likely never been abused.  You have, quite fortunately, likely never been misunderstood, ridiculed or painfully violated.  You most likely have never known what it is like to be left or forgotten.  Or to have never been loved.  Or treated as if you did not exist, or should not exist.  You have likely never been betrayed by those who were suppose to help you, love you, or who you loved.  And, hopefully, you have never been turned away from in times of need, or abuse.
For our clients, however, this was reality.  And for them, Trust. Safety. & Hope. Are key.
Safety, as a necessary core foundation for all other top level therapeutic interventions to occur, can only take place within and between a therapeutic space of deep and profound Trust.  Where clients can once again risk to ask to be helped by an individual who has the power to either hurt or to heal them, in their vulnerability.
Every Master who has contributed to our amazing field of psychological change and healing, has Mastered the skills of Trust. Safety. Hope. And therefore, Healing.
As a trauma therapist, but also in my work with any client who is pained enough to walk through the doors of A New Beginning seeking treatment, I believe that the cornerstone of therapeutic Master interventions is the ability to create a genuine and honest therapeutic space where integrity, acceptance, therapeutic ability, skill and strength, along with a commitment to meet, know, hold and help those who extend themselves into our care, is what makes for a great Master therapist, and for a Masterful experience of psychological transformation and healing.
Thankfully, we all have the ability to Master these qualities.
May we as healers always remember the privilege we are given as clients risk to offer their past self, and future hope, to us as their Master therapist as we begin the therapeutic journey – together.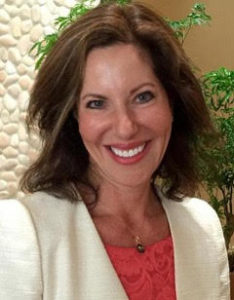 Dr. Julie T. Anné is a Licensed Psychologist and Founder of A New Beginning & TheHealthyWeighOut, specialty eating disorder treatment centers located in Scottsdale, Arizona.  Known for her passion and soulful approach to the therapeutic healing process, Dr. Julie utilizes creative, powerful experiential methods to help bring her clients to an emotional space of deep and genuine healing as well as full eating disorder recovery.  In addition to her work as a therapist, Dr. Julie can be found writing, creating YouTube videos and presenting on the topic of the mutually moving, therapeutic process called the client-therapist relationship, as well as inspiring those wounded by life and abuse to believe in their ability to change them selves and their life, through the beautiful process called "therapy."