FREE Introductory Services & Money Back Guarantee!
Time after time we hear from prospective participants just how difficult it is to commit to investing a significant amount of time, energy, and HOPE in what is oftentimes seen as "yet another" weight loss program. We understand how vulnerable it can be to trust that a program will follow through on delivering what they say they will, and to risk trying to be successful once again at achieving the behavioral change you desire, when past attempts have disappointed you.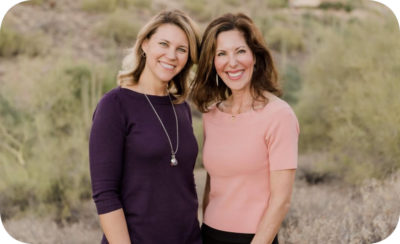 That is why we proudly offer a no pressure, no strings attached, FREE meet-and-greet session with one of our co-founders, Dr. Julie T. Anné or Dr. Ashley Southard.
This 50-minute session is directed towards exploring if our program will be a transformative experience for you. We take the time to get to know you a bit, while also sharing how the program works. There is absolutely no obligation or pressure to enroll, and nothing to lose except your fear and apprehension!
Are we Confident in our Program? You Bet.
TheHealthyWeighOut's Money Back Guarantee!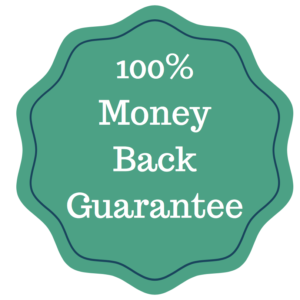 SO confident that our groundbreaking 6-week Emotional & Binge Eating Weight Loss Program will change the manner in which you relate to food, your body, and your Self, we offer a 100% Money Back Guarantee to anyone who is not satisfied with their experience.*
We believe so deeply in the core concepts outlined in our program and have such a great commitment to helping those who struggle with overeating, emotional eating, binge eating disorder, and chronic struggles with weight, that we are willing to make this offer of reassurance that our program WILL make a difference in your life!
If you have been struggling alone for decades, there's no longer a reason to struggle alone!
* This satisfaction guarantee is offered to those participants enrolled in the "Jump Start" level who fulfill all of the requirements, as described in our Money Back Guarantee program requirements. Please contact us via phone or email for a comprehensive list of requirements that apply to qualify for our Money Back Guarantee before starting your program.
Our Commitment to Providing an Approach that is Different – and Effective!
It's time to change the language and our approach to addressing chronic struggles with food and weight. Drs. Julie & Ashley – and our entire TheHealthyWeighOut team – are committed to educating and guiding those affected by a difficult relationship with food, in a manner that gently identifies and addresses the underlying emotional factors that continue to lead you toward food.
Here is a sample of the work and philosophy we offer at our treatment facility. We hope you will trust us with your journey of change!
SaveSave
SaveSave
SaveSave
SaveSave
SaveSave