Answers to Your Most Frequently Asked Questions
Who can participate in the 6-Week Emotional & Binge Eating Program?
The program is open to adult (ages 18+) men and women who struggle with emotional eating, binge eating, compulsive overeating, yo-yo dieting, and/or chronic weight issues.
---
If I cannot commit to the 6-Week Emotional & Binge Eating Program at this time, can I engage in alternative services?
Yes! For people who are not able to participate in our 6-week program, we offer many individual services, including one-on-one sessions with our Registered Dietitian and our Health Fitness Specialists, Marta and Terri. In addition, our specialized therapeutic team at A New Beginning offers a full array of therapeutic services.
Please note: Our specific TheHealthyWeighOut Emotional and Nutritional groups are only offered through our 6-Week Emotional & Binge Eating Program.
---
Do I have to participate in all 3 of TheHealthyWeighOut components (Emotional, Physical, Nutritional) all at once, or can I do some now and some later?
We like to say, "The whole is greater than the sum of its parts," such that the combination of all three Emotional, Nutritional, and Physical movement components is a powerful force which helps you develop the healthy behavioral and weight changes you're seeking, and contributes to sustainable change. Thus, we encourage each participate to follow the program as it was designed!
However, we do provide the following alternative options to support all of our prospective clients' needs:
Option I: If you do not feel ready to engage in the full, comprehensive program, we offer our "Gentle Start" level of programming. This level includes our comprehensive 3 retreats, but does not include the one-on-one Nutritional and Physical movement sessions. Please refer to the 6-Week Emotional & Binge Eating Program information for full details.
Option II: If the 6-week program doesn't quite meet your needs, you may enjoy our 4-week Premier Start Program. Modeled after our very popular 6-week program, this concentrated approach has all of the Emotional, Nutritional, and Physical movement components delivered in a one-on-one format with just you and the providers; there is no small group component. Sessions may be scheduled on days and times that work with your schedule.
Option III: If the structure of our 6-week or 4-week programs do not quite meet your needs, we invite you to consider creating a customized treatment program from our comprehensive individual services, including individual therapy, nutrition therapy, and intuitive movement services.
---
What if I can't attend all three of the program retreats of the 6-week program?
We understand that life happens and that you may not be able to attend a group session at times. To ensure that you are reaping the most benefit from our 6-week program, we encourage 100% participation; however, you are still welcome to participate even though you may not be able to attend every single session. When possible, we will work with you to "make up" the missed session. We have a number of ways in which to facilitate this and we will discuss the best possible way to meet your needs, if relevant.
Like other big commitments in your life, we ask that you do your best to arrange your schedule so that this program takes top priority for the limited amount of time you are engaged in your program.
---
How much weight can I expect to lose?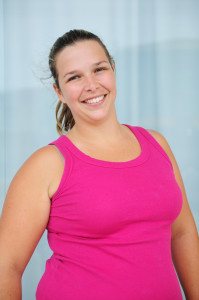 Weight loss is a very complex process influenced by a variety of emotional, nutritional, fitness, medical, and genetic variables. Thus, each participant's experience with weight loss will vary.
At TheHealthyWeighOut, we strive to help you achieve a healthy weight that is both optimal for your body AND comfortable for you, enabling you to function at your best. For some, this may be a significant change; for others, it may be just a few pounds away from where you started.
Because we do not use restrictive methods to achieve weight loss (we know these methods only backfire and do not work for long-term change!), our goal is not quick, excessive weight loss. Our goal is steady, sustainable weight loss, accompanied by lifestyle and physical changes (e.g., re-starting a sluggish metabolism after years of yo-yo dieting, stabilizing blood sugar levels) that will help you achieve – and maintain – your weight loss for life.
For some, they will start to see significant changes in their bodies while participating in the program. For others, it may take several months for their metabolism to stabilize before their body can begin to change.
It is important to note that while healthy weight loss is a component of our program (when and only when it is physically appropriate and desired by the client), it is not the only focus. We believe that learning how to emotionally, nutritionally, and physically respect and respond to your body in a loving and compassionate way is truly the "weigh" to finding freedom from food!
---
I haven't exercised in years. Will I be able to keep up with the movement portion of this program?
Absolutely! Our skilled Health Fitness Specialists, Marta Malloy and Terri Hay, are experts at customizing an "Intuitive Exercise" strength and movement routine that you can do today, and that will appropriately help you progress in ways that minimizes risk of injury and mental burn out.
If you are feeling particularly vulnerable in this area, please know that you are certainly NOT alone. We promise you that our trainers will work to meet YOU at your current level of ability in a gentle and compassionate manner. Our trainers are very skilled and abundantly equipped to work with all fitness levels in a very compassionate, non-judgmental manner. One of our favorite sayings is, "Progress, Not Perfection!" and we certainly apply that to the area of physical movement and fitness.
---
Do I have to want to lose weight to participate in the 6-Week Emotional & Binge Eating Program?
No. We've had many people go through the program who are at a healthy weight and do not desire weight loss, yet their eating is compulsive and they feel out of control. Thus, they greatly benefit from participating in the program.
It is important to note, however, that many of our participants do have a personal weight-loss goal and it is our commitment to ensure that TheHealthyWeighOut is an emotionally safe space for people of size to be with other like-minded, like-bodied individuals who can related to their struggles with weight and food. Furthermore, our cutting-edge curriculum includes information about how to achieve healthy, sustainable weight loss.
---
Are program participants competing against each other to lose the most weight?
Absolutely not! In fact, our program is the antithesis of competition. Our approach to helping you achieve emotional, nutritional, and physical health is founded on the principles of camaraderie and support. Your treatment team will never compare you or your performance to other participants, and the group aspect of this program is designed to offer you encouragement and friendship throughout your journey.
---
I have food restrictions. Will I be able to benefit from this program?
Yes! No matter your dietary limitations, our excellent Registered Dietitian, Kristine Sinner, will work with you to develop meal options that meet your nutritional goals and fit your lifestyle.
---
I am (pre-) diabetic. Can this program help me?
Absolutely! Many of our participants are diabetic or pre-diabetic, and find this program to be very helpful in learning how to effectively manage their condition. Traditional approaches to the treatment of diabetes can be restrictive in nature, which can trigger emotional and binge eating. In contrast, we utilize a moderate approach that addresses both the medical aspects of diabetes and the psychological aspects of disordered eating.
---
I am already working with a therapist. Will this program still be of benefit to me?
Yes! This program is actually designed to be an adjunct to, not a replacement for, any individual work in which you may already be engaged. We welcome the opportunity to coordinate care with your existing team of providers, including therapists, psychiatrists, and physicians. We welcome clients referred in by other professionals and will always work to coordinate care with these providers throughout the program.
---
Can I add additional services to my program?
Of course! Many of our participants opt to add one-on-one individual, couple, and/or family therapy to their 6-week program to ensure that they fully resolve all of the emotional factors contributing to their eating issues. Our extensive team of therapists and providers through our parent organization, A New Beginning, offer a full array of psychological services. These therapists and psychologists are experts in emotional/binge eating and can work alongside you as you go through the 6-week program (and continue after you graduate from the program). This combination of the 6-week program coupled with individual therapy has proven to be a highly effective approach for many of our participants.
---
I don't live in Scottsdale, AZ. Can I still participate in the program?
Yes! We are excited to offer our out-of-town guests the option to participate in the 6-week or 4-week Emotional and Binge Eating Program. Out-of-town participants in our 6-week program utilize both at-home and in-person sessions to complete the 6-week program; we do ask that these participants are present in Scottsdale, AZ for the three weekend retreats, while the rest of the work can be done using our HIPAA-compliant videoconferencing services. Out-of-town participants in our 4-week program are asked to complete the program in person in Scottsdale, AZ; due to the concentrated nature of this program (at least 9 service hours delivered throughout the week), it is most beneficial to be intern for the duration of the 4 weeks. Our team is happy to assist our out-of-town guests with locating lodging options (however these costs are not included in the program cost). For more information about this exciting option, please contact us.
---
How much does the program cost?
We are very proud to offer a program that is both comprehensive and competitively priced. Compared to bariatric surgery, expensive food service programs, and/or medically supervised diets that include ongoing meal replacement and supplementation, our program offers comprehensive, quality care at a cost effective price. To receive a full list of our program prices, please email us at contact@thehealthyweighout.com and we will gladly assist you.
We never want finances to be a barrier to a prospective participant's ability to receive the help they desire to become heathy. Therefore, we are happy to work with each individual's financial needs and offer flexible payment schedules. We invite you to speak with our Client Care Coordinator, Jessica Fields, to discuss program cost and payment options. Jessica can be reached at (480) 941-6999.
---
Is this program covered by my insurance?
Perhaps the most frequently asked question of prospective clients, the answer to this question is "yes" and "no."
While approximately 80% of our clients successfully utilize their insurance to help pay for their treatment, TheHealthyWeighOut does not submit insurance billing directly through our office. Therefore, any client who wishes to use insurance to supplement payment must submit insurance billing themselves.
We work very hard to make this process as easy as possible for our clients. Upon request, we will happily provide you with a treatment invoice that includes all of the date(s) of service, service codes, diagnostic information, etc. required by your insurance company for payment. You can then submit this billing directly to your insurance carrier to receive payment directly back from insurance. As a result, we request that full payment for your services be made at the time of service.
In today's world of changing benefits, we strongly recommend that all prospective clients contact their insurance company to ensure that they are fully aware of their level of insurance coverage for out-of-network benefits.
---
We hope that you have found this information helpful!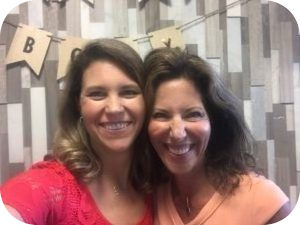 If you have additional questions or would like to set up a no-pressure FREE assessment with one of our Program Co-Founders, Dr. Julie T. Anné or Dr. Ashley Southard, please call us at (480) 941-6999. We look forward to hearing from you!
SaveSave
SaveSave
SaveSave
SaveSave
SaveSave