2-Day Workshops to Help You Overcome Emotional & Binge Eating

The cornerstone of our Emotional and Binge Eating Weight Loss Program is a series of dynamic workshops, designed to arm you with the information, skills, and experiences needed to begin finding your personal "weigh" out of emotional and binge eating.
Each workshop utilizes our 3-pronged approach to change, addressing the Emotional, Nutritional, and Physical Movement components of change. Led by clinical therapists, a registered dietitian, and a personal trainer, our expert team of specialists will gently and effectively help you gain a deeper understanding of your eating behaviors.
In each workshop, you will receive a comprehensive workbook chock full of information and resources. A catered, family-style lunch is also served both days.
The following is a description of each workshop. Designed as a trio, we encourage participants to complete all three workshops to ensure maximum opportunity for sustainable change.
Workshop 1: Identifying the Problem
Before you can solve a problem, you first have to understand it. In this 2-day workshop, you will learn how to understand your emotional and binge eating in a new and liberating way. We will explore how and why this behavior developed at an earlier time in your life, and what you need today to truly let it go once and for all. We will also explore why diets really don't work in the long run, and how they've likely contributed to your struggles with emotional and binge eating. And lastly, we'll explore your relationship with exercise, and offer a fresh approach to cultivating a fun relationship with movement.
Workshop 2: Finding the Solution
Knowledge is power! In this 2-day workshop, you will learn the exact ingredients you need to break out of emotional and binge eating for good. And, no, we're not just talking about superficial distractions like long walks and bubble baths. We help you discover what your mind and body are really needing when those strong cravings kick in, and teach you how to nourish yourself in ways you've never imagined. You will begin to learn the fundamentals of intuitive eating, which is a no-diet approach to sustainable food and weight management; and break down common barriers to maintaining a movement routine.
Workshop 3: Maintaining Your Freedom from Food
If food is no longer the center of your world, then what is? In this 2-day workshop, we will help you discover what YOU need and want to sustain the emotional, nutritional, and physical movement changes you're experiencing. Learn the recipe for "happiness" that is far more powerful than anything in your pantry, and take a deeper dive into the life-changing principles of intuitive eating. Explore how to socialize and enjoy food without worrying about points or grams, and craft an intuitive movement routine that is both sustainable and enjoyable!
"This program truly addresses all aspects of overeating and healthy weight loss in a non-threatening and emotionally safe environment.  I would highly recommend it!"  ~ past participant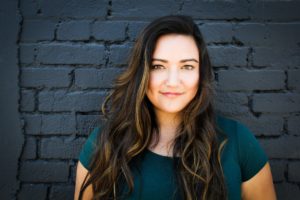 These workshops can be completed at a pace that works for you! Upon completion of the third and final workshop, you are considered a "Program Alum" and will receive both an invitation to join our private Facebook group, as well as our weekly interpersonal therapy process group.
Want customized support in addition to the workshops? Build the program that is just right for you ~ add any of our à la carte Emotional, Nutritional, and/or Physical movement services. These one-on-one services may be completed at a pace that works for you!
For workshop rates, including bundled packages to save you money, please contact us and we will be happy to provide you with that information.
Feeling a little overwhelmed?  That's normal! Perhaps this episode of "WeighOut Wednesday" with our co-founder, Dr. Ashley, will give you a sense of what we are all about.
Questions?  We are happy to schedule a FREE (no obligation! no strings attached! no pressure!) Consultation with one of our co-founders, Dr. Julie or Dr. Ashley, so that you can get to know us and we can get to know your personal goals.
SaveSave
SaveSave
SaveSave
SaveSave
SaveSave
SaveSave
SaveSave
SaveSave
SaveSave
SaveSave
SaveSave
SaveSave
SaveSave
SaveSave
SaveSave
SaveSave