Putting yourself on a 'DIET' is like taking a kid into a candy store, and telling them not to eat. They can maintain the deprivation for only so long, and will break down and "sneak" something the minute you turn your back!  — TheHealthyWeighOut

End Your Depriving DIE-T with Food
At TheHealthyWeighOut, we are committed to helping our clients learn a healthy, sustainable approach to food and healthy weight management that puts an end to repetitive dieting, chronic deprivation, and associated binge eating behavior.  Our intuitive eating approach helps our clients reach an ideal weight range through a non-dieting approach to food, putting an end to problematic diet-overeat-diet-overeat sabotaging eating cycles, and associated issues with weight.
Our clients use our innovative approach for an abundance of goals including:
Finding Liberating "Freedom from Food!"
HEALTHY Weight Loss & Weight Management
Effective Treatment of Binge Eating Disorder
Ending Chronic Yo-Yo Dieting
Post Gastric Bypass Nutritional & Behavioral Care
À la carte services to support your nutritional health:
If your past experiences with food have been dominated by endless cycles of dieting and bingeing, we strongly encourage you to consider individual nutrition therapy with our resident Registered Dietitian, Brandi Koch, MA, RD. These one-on-one sessions can serve as a supplement to the workshops, or as a stand-alone service should you choose to not participate in the workshops.
Healthy, sustainable weight loss with the goal of eventually mastering "Intuitive Eating" principles takes an extended period of time, especially if you have a been dieting for decades, have a significant amount of weight to lose, and/or if you have developed metabolic issues from years of yo-yo dieting.  One-on-one support from Brandi will give you the support and direction you may need while on your journey towards finding lasting freedom from food!
The following is a brief list of the many Nutritional services offered for your support:
Nutrition assessment
Nutrition therapy
Experiential sessions to practice intuitive eating, eating in restaurants, and/or grocery shopping
Healthy, sustainable weight loss
Diabetes and pre-diabetes education & self-management
Pre- and post-bariatric nutrition support
Ready for your individualized nutrition support?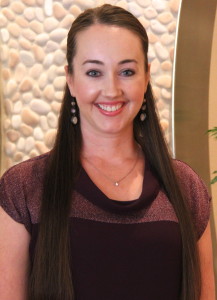 For information on all of our nutrition therapy services, please contact our friendly (and informative!) Client Care Coordinator, Jessica Fields.
Jessica will be happy to explore the many options that are available to you and will help you to schedule your services!  Please call:  480-941-6999.
SaveSave
SaveSave
SaveSave
SaveSave
SaveSave
SaveSave
SaveSave
SaveSave
SaveSave
SaveSave